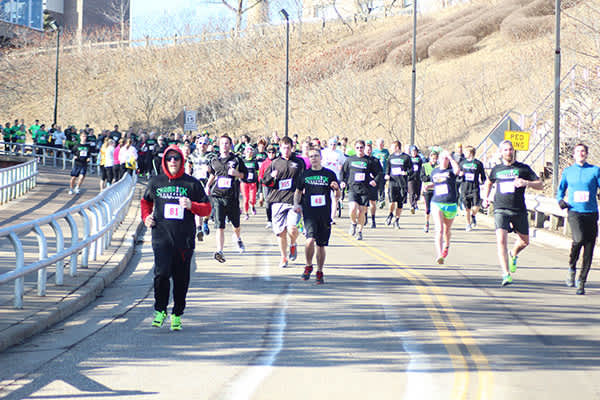 The 2016 Shamrock Shuffle 5K is coming to Eau Claire on Saturday, March 12, 2016. This non-timed 5k + run/walk fundraiser is open to all fitness levels. The race begins and ends a the McPhee Physical Education Center at the University of Wisconsin-Eau Claire. UW-Eau Claire's University Recreation and Sport Facilities department is the host and sponsor of this event.
When:
Saturday, March 12, 2016
Cost:
$10-ages 3-10; $15-10+individual; $10-11 and under individual; $20-team member
Click Here for registration and more details on this event.